Do you want to dive into the world of Japanese aesthetics and history? Our sweets workshop might be the perfect event for you.
Born in the ancient capital of Kyoto, "kyogashi", literally "Kyoto sweets", are filled with the essence of Japanese history and culture.
It is an edible form of art, hardly to be found anywhere else.
It is said that they can be enjoyed with all five senses. They are famed not only for their fine taste, provided by high quality ingredients available in the Kyoto area; they also come in different shapes and colours and are usually given a name, which passes on a certain message to the person who eats them.
Playing an important role in tea ceremony, they have been influenced by the esthetic sense of the ancient capital, reflecting changes of the seasons, as well as various annual festivals and events.
Yuuhisai Koudoukan presents a kyogashi making workshop in collaboration with the prestigious confectionery shop Oimatsu.
At this event, you can try your hand at making traditional sweets, but also learn about the history and philosophy behind them.
The workshop takes place in a traditional "sukiya-zukuri" style building surrounded by a peaceful Japanese garden, an environment in which the original Kyoto sweets were born.

We will be making sweets with the "konashi" technique. Konashi is a type of dough, specific to Kyoto sweets, which can be made into different shapes such as flowers, fruits and so on. →read more
After a lecture and demonstration by a skilled craftsman, you can try mixing different colours and making various shapes according to the seasons and your fantasy.

You can enjoy the finished sweets with a bowl of matcha tea.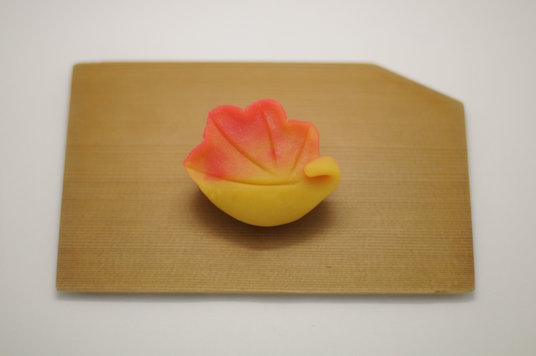 please contact us.
About 60 minutes, depending on the actual plan and number of participants. A shorter program can be provided on demand.
Yuuhisai Koudoukan
E-mail: info@kodo-kan.com
Contact Information
We are not able to accept cancellations made less than 10 days prior to the scheduled date.
Please pay in advance, no later than two weeks after making the reservation.
We accept bank transfer or PayPal.